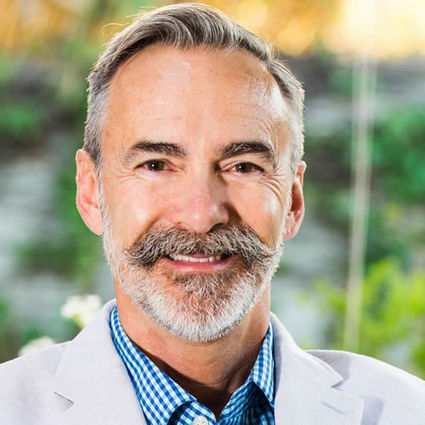 Phil Schaefer
REALTOR®
A little about me
and why I love real estate
I have been a resident of North Santa Ana since 1984.
Since becoming a licensed Realtor in 1989, I have been blessed to live and work in such a great community and the satisfaction I get from helping my clients achieve their goals is immeasurable.
Every year, I successfully sell 40 to 60 homes by applying a positive, goal-oriented, winning attitude to all I endeavor. I believe there is no substitute for good, old-fashioned hard work and this philosophy affords me long-lasting client relationships based on commitment and trust.
Marketing older homes is enjoyable for me and my work experience and studies in architecture give me a unique perspective on these special "one of a kind" homes. It is also fun for me to get involved with my clients in their remodeling and improvement projects. A large percentage of my business is in fact, repeat and referral and I pride myself in helping my clients make wise decisions.
• Licensed Real Estate Agent since 1989
• Most Sales Awards – 1996, 1998, 1999, 2000, 2001 – Seven Gables Real Estate
• Most Listings Sold – 1999, 2002, 2003 - Seven Gables Real Estate
• Most Double-Ended Transactions – 1998-2003, 2005 – Seven Gables Real Estate
• Top 1% in sales nationwide w/previous company
• Director for Pacific West Association of Realtors, 1996-2002, 2005-2013
• President , Pacific West Association of Realtors, 2006
• California Association of Realtors, Member and currently on Board of Directors
• National Association of Realtors, Member and currently on Board of Directors
• Pacific West Charity Foundation, President
• Professional Degree in Architecture - California State Polytechnic University, Pomona
• Master's Degree in Architecture - One year abroad studying in Florence, Italy
• Five years work experience as a corporate architect in Newport Beach, CA
• Founding board member of West Floral Park Neighborhood Association
• North Santa Ana Rotary, Past President
• Historic Resources Commissioner, Santa Ana, CA 2002 – 2013, Chairman
• Member Mariners Church
• Santa Ana Unified School District ROP Advisory Board Member
• Honest, Reliable, Strong Work Ethic
• Positive winning attitude; Dedicated to 100% customer satisfaction
• Representing all price ranges – "From Cottages to Estates"
With a Master degree in Architecture, Phil understands design elements and styles unique to vintage homes. He is expert at helping sellers show their home in the best light. He is able to help buyers visualize changes they want in these sometimes quirky homes. Many clients have benefited from his free architectural expertise.
As a Historic Resources Commissioner for Santa Ana since 2002 he has experience no other Realtor in Santa Ana has. He has helped clients get their homes listed on the local HRC and enjoy tax savings vis Mills Act.
Phil has lived in North Santa Ana since 1984, longer than any other agent.
Phil has been ranked the #1 agent in the 92706 zip code for several years.
Phil believes in Santa Ana and proves that in his school and community involvement. He is past President of the SA Rotary club and a 20 year member. He supports Santiago Elementary and Mater Dei where his daughters attended and also Nova Academy as a community leader. He has been active in founding his neighborhood association.
Any agent should use professional photography and get the basics right. Phil far exceeds the average agent in service and attention to detail. Most of all he understands this is not about him-it's about you!